---
Exciting Announcement
We are excited to announce that Serendipity Care and Support has been shortlisted for an IIP (Investors In People) award. The awards will be held 14th November and we are all very excited. Thank you all for your contribution towards this nomination.
Serendipity's Support Group
We are very pleased to share that our new mental health support group has started this month. Every other Thursday, the group will meet for group discussions as well as one-on-one support, monthly diaries, resource sharing and other ways we can support people through hard times in their lives. A big thank you to Eva for setting this up.
Bellwave House
Audits
Bellwave House has undergone a number of audits over the past few months and we've received excellent feedback in all. Among the audits was one by the  Health Board Commissioners. Unsurprisingly to us, they did not highlight any areas for improvement. We are all committed to providing excellent quality care at Bellwave House, and Serendipity as a whole are always striving for continuous improvement in all areas of care.
Off to College
One of our residents (AE) started college a few weeks ago. This is a huge achievement for AE given her anxieties of being in crowds. AE is learning catering level 1, she is already an excellent cook but will use this course to develop her skills further and start to cook more complicated dishes. It goes without saying that all of us are very much looking forward to that! Well done AE for facing your fears!
Aiming for Excellence
In other news Mark Davies and Matt Penpraze recently attended a CIW forum where the main topic was around the implementation of a new ratings system.  The ratings system classifications will be as follows:  Excellent, Good, Needs Improvement, Poor.  It goes without saying that Serendipity will be aiming for Excellence, but in order to achieve this we will need to be sector-leading!
Bellwave Corner
Fun times Continue
We've had a great month of fun and plenty of activities at Bellwave corner. The  pool tournament from last month is ongoing, we've been enjoying more shopping trips and even a round of mini golf.
End of Summer Festival
We also hosted an "End of Summer Festival", allowing residents and staff an opportunity to connect with their friends from across the other properties. It was a great afternoon!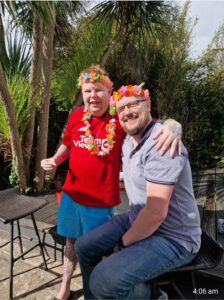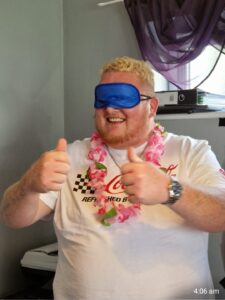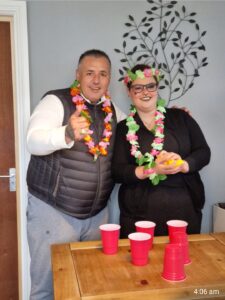 Bellwave Apartments
September Events
We have had a great month at Bellwave Apartments with lots of exciting events. We've had awesome movie nights, trips to Aberavon seafront, shopping excursions and much more.
An Artist Among Us
We were also excited to discover one of our residents amazing artistic talent. We were blown away when he presented an incredible portrait he had drawn of Syd Barrett from Pink Floyd, one of his favourite bands.

Bellwave Cottage
The King (of Rock and Roll) Arrives in Porthcawl
Bellwave Cottage is a-buzz as the Elvis festival has descended on Porthcawl. To celebrate, we enjoyed a fantastic music festival put on by Bellwave Corner with music and games.

A Visit to The Bay
Aside from that spectacle, a visit to Cardiff Bay was organised for the residents. We spent time taking in the views and historical buildings such as the Norwegian church art centre.
Staff Updates
Congratulations to Julie Humphreys who has recently been promoted to Acting Senior Support Worker for Bellwave House.
Julie has worked in the social care sector for a number of years having worked in a nursing home prior to joining Serendipity. Julie enjoys her work and feels extremely rewarded by supporting vulnerable people to lead fulfilling lives. Julie is doing an excellent job and is enjoying her new role.[/vc_column_text][/vc_column][/vc_row]